In superb news for the region, the Official Accrington Stanley Supporters Trust have been awarded a King's Award for Voluntary Service. This is the highest award a local voluntary group can receive in the UK and is equivalent to an MBE. The Accrington Stanley Supporters Society Limited (OASST) is one of 262 local groups to receive the award this year in the UK.
The Trust works tirelessly to strengthen the bond between the football club and its supporters and local community, and strive to give back to the community wherever possible and provide services to the supporters.
The volunteers operate various projects such as the Market Hall shop, local foodbanks as well as providing supporter services such as coach travel to away fixtures, social evenings, children's free Christmas party and also a range of fundraising events.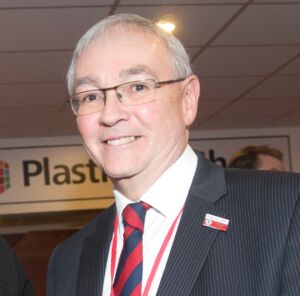 Trust Chairman, Peter Leatham, said "On behalf of our Trust Board, many members, and our forefathers in our Supporters Clubs we are deeply honoured to be selected to receive The King's Award for Voluntary Service.
"A big thanks to Amazing Accrington and Murray's team for nominating OASST, and helping to prepare the bid.
"This award is a massive honour and is testament to all the hours, close to 7,000 in the past 12 months, that the trust and our volunteers donate to help both our community, our football club and its supporters.
"We are immensely proud of all our achievements but particularly our Memorial Garden sited at the Stadium which provides a quiet area for the whole community to visit and remember loved ones. It is possible to place individual memorial plaques on the walls and we also host a Remembrance Day service on the garden.
"Whilst we have achieved plenty there is always much more to do, and we are committed to continuing our efforts to assist many as much as possible!"
The King's Award for Voluntary Service aims to recognise outstanding work by local volunteer groups to benefit their communities. It was created in 2002 to celebrate Queen Elizabeth II's Golden Jubilee and, following his accession, His Majesty The King emphasised his desire to continue the Award and recipients are announced annually on 14th November, The King's Birthday.
Representatives of the Trust will receive the crystal award and certificate from Amanda Parker, Lord-Lieutenant of Lancashire later this year. In addition, two volunteers from Accrington Stanley Supporters Society will attend a garden party at Buckingham Palace in May or June 2024, along with other recipients of this year's Award.
You can see more about the OASST here: www.onstanleyon.com