Wednesday 12 September saw David Lloyd and Miles Parkinson join the Property Shop team to celebrate the official opening of their brand-new Sales Department.
After 15 years of offering a unique service as an unrivalled specialist dedicated letting agent, joint Managing Directors, Steven Chippendale and Jamie Allen, are now bringing their knowledge and expertise to property sales.
An investment in a new premises, new shopfront and new staff has ensured the team will continue growing from strength to strength on their new venture.
David Lloyd, former international cricketer turned Sky Sports pundit fondly known as Bumble, came along to Property Shop to join in the celebrations. Whilst there he met the Rentals Team, the Sales Team and spoke to Steven and Jamie about their new venture.
"It has been a fantastic day," David commented. "As an Accrington lad myself it's great to see local businesses excelling and succeeding. The lads are clearly highly invested in what they do and offer a service that really cannot be rivalled."
Jamie Allen, Join Managing Director at Property Shop, said:
"We are incredibly thankful for all of the support we have received over the years which has enabled us to do this. We have put a huge amount of effort, hard work and literal blood, sweat and tears into Property Shop and now we manage over £100m of rental properties from an Accrington headquarters. It was a natural time to expand into property sales. This is part of a £100k expansion plan to offer the same experience to those selling or wanting to purchase a home as we do to our landlords and tenants."
The team were also joined by Hyndburn Borough Council Leader, Miles Parkinson. He commented:
"It was a pleasure to be with Property Shop as they celebrate this next step on their journey. Not only is it great for the company they're doing so well but staying local means they are investing in the Town Centre and local community as well – this move into sales has also introduced jobs into Accrington as they have expanded their team to accommodate the changes. The new premises and shop sign look incredible as well. I wish them all the same success in sales as they have had in lettings over the years."
For more information about Property Shop visit www.propertyshopltd.com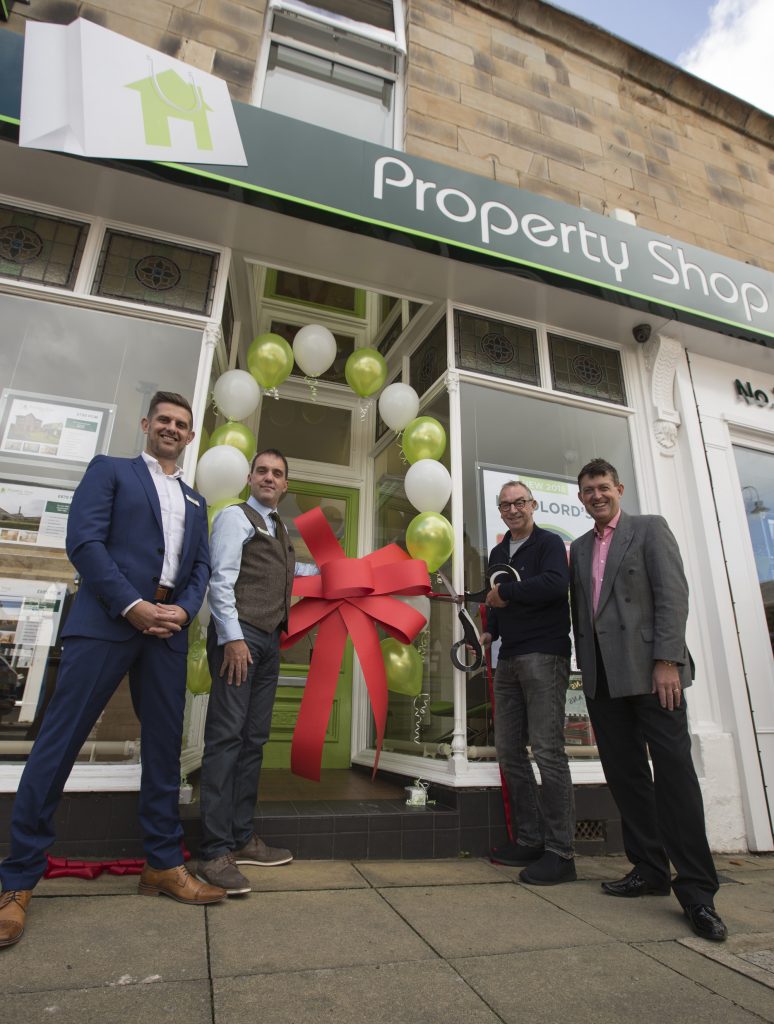 Property Shop Joint Managing Directors, Jamie Allen and Steven Chippendale, were joined by David Lloyd and Miles Parkinson to celebrate the opening of their new sales department