Women's Work, run by History in Action CIC, wants to hear from women over 55 about working in Accrington and the townships since the 1960s. That's been a bit tricky to do under the coronavirus restrictions, so the whole project was put on hold in March.

But no longer! Women's Work reboots with 3 drop-in sessions at Accrington Market Hall on Saturday September 26th, 3rd and 10th October from 11am – 3pm.
So if your, your mum, aunty or grandma, worked in Hyndburn on the buses, in textiles, engineering, in the market or Blackburn Road during the town's retail heydays, pop down to Accrington Market Hall and tell your stories which will form the basis for a community performance planned for Spring 2021. There's a refreshment voucher to spend in the market for every person who visits the Women's Work unit on the ground floor.
Trizia and Mick from History in Action CIC said: "Thanks to the National Lottery and its players we can provide a safe environment where we can talk to people.  There'll be hand sanitiser, free face masks and plenty of space for social distancing. We can't wait to hear people's stories!"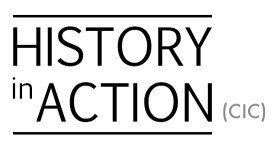 If you can't make it to the market on any of the dates, email trizia@historyinaction.net or visit the website www.historyinaction.net to find out more.